TataSky Offering HD pack Worth Rs.175 at Just Rs.5 For 1 Month.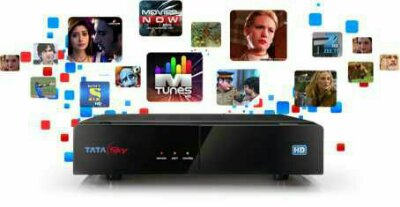 To avail This TaTa sky Offer,the Eligible Subscriber has to make payment of the HD Access Fee on 23rd April 2016 (anytime between 00:00 hours to 23:59:59 hours)
Steps To Get Tata Sky HD Channel In Rs.5 Worth Rs.175:-
Method 1:- Misscall - By giving a missed call on 076799 76799 from the Registered Mobile Number ('RMN') of the Eligible Subscriber.
Method 2:- Online -By logging on to My Tata Sky on www.mytatasky.com.
Method 3:- Customer Care -By calling the Tata Sky help line number 186020866332
√Done!! Wait a while Your Pack in Rs.5 will be activated soon.
Second month onwards, a regular price of Rs. 175 per month will be applicable.
So we suggest You To deactivated This pack On Or Before 30 Days.